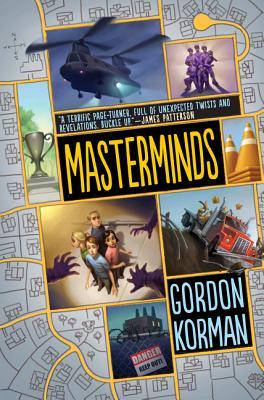 My name is Eli. It's all a lie! Serenity, New Mexico, the perfect place to live. No crime, no pollution, no poverty. A place where nothing bad ever happens. Until the day I try to cross the city limits. The next thing I know, I collapse on the ground, get picked up by the "Purple People Eaters", and my best friend gets shipped out of town. He said something screwy was going on around here, and he never even knew the truth. A couple other kids and I discover devastating news about ourselves inside the plastic factory, but what can we do about it? Tell our parents? Hah, they're the enemy! No, it looks like we'll be doing the opposite of everything we've ever learned about honesty.
A pet peeve I have is with books that use more than two narrators to tell the story; this book uses five. I was still able to follow the plot, but I forgot who was telling the story a couple times. I would have liked it better if the story just followed Eli. With that being said, the plot got very interesting halfway through the book. It was clear the town and kids were different, but the author didn't reveal too many clues about them until the kids got inside the factory. This kept me wondering, but also got a little frustrating. I read
half the book and still wasn't sure where it was going. However, the suspenseful climax and resolution were made up for it.
Overall, I really enjoyed the book, and
I've already reserved the second book in the series, Criminal Destiny, at my local library.