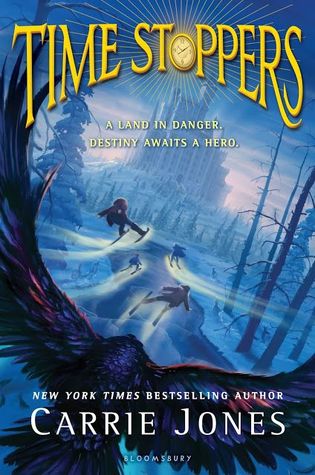 My name is Annie, and I am a Stopper. I lived with twelve different, horrible foster families, but I've escaped to a town called Aurora with Jamie. Jamie was going to be eaten by his troll father and grandmother, but I don't think he'll become a troll himself when he turns thirteen. I guess we'll soon find out for sure. Aurora is a town of magical creatures and non-magicals who don't fit in. The town is now in danger because the protective lawn gnome was stolen, and the Raiff's minions can now enter it.
The townspeople were overjoyed to see me arrive to save Aurora, because they see me as a savior. They seem to think I have some great power to protect them, but I'm just plain old Annie.
The Raiff was banished from the town, but I can see why everyone is terrified of him. He's appeared to me in reflected images, and I'm afraid he'll find some way to escape his prison. With the Raiff's monsters closing in on me, I hope the people are right and I discover my talent in time.
This book will appeal to lovers of strange creatures and magic; that's what Aurora is all about. I didn't like reading the early chapters, because they described the unhappy home lives of Annie and Jamie. It was necessary to develop the plot. The plot wasn't overly creative or unique, but the story was solid. Annie needed to discover her special power in order to save the town. The antagonist was able to control his creatures but never actually appeared in person. I was surprised when the town was attacked and almost everyone was easily frozen, including the Stopper protecting them. I enjoyed the playful banter between the helpful elf and dwarf who were always trying to outdo the other. The dwarf was amusing, as she was constantly boasting about her great deeds and bravery, but then fainted when things got too stressful. Overall, it was a fun book to read.